Description
Dalriada Kingdom Tours create and deliver itineraries for B2B clientele offering a range of unique experiences around the Causeway Coast and Wild Atlantic Way.
Dalriada Kingdom Tours specialise in the luxury and ultra-luxury markets, guiding for couples, small family groups and MICE travellers. They help create and deliver itineraries for your clientele that are packed full of exclusive experiences and special moments. Protecting the integrity of your company and enhancing the visitor experience is of paramount importance. The business is built on family history and the support of the community to continue the finest traditions of Irish hospitality established by them on the Giants Causeway centuries ago. They adopt a flexible approach to cope with the needs and wishes of your group, and have the experience and ability to look after your clients in a safe relaxed manner, at a pace they will enjoy.
Uniquely, this tour connects the Causeway Coastal Route with the Wild Atlantic Way – areas packed with iconic locations, Glenarm Castle, Carrick-a-Rede rope bridge, the Giants Causeway, Dunluce Castle, Grainan Fort, and Sliabh Liag to name a few. There are lots of hidden gems to discover and your group will be guided around them all, bringing these amazing places to life with insights from the past. There are no queues and no unnecessary fuss. Discretion and trustworthiness are assured.
Guests will be accompanied by Mark Rodgers, an internationally recognised guide along the Causeway Coastal Route. You will access areas that are usually off limits and gain privileged information that gets to the very core of this wonderful part of Ireland. Your guests will experience something special leave feeling emotionally connected to Ireland. Travel with Mark as he tells his stories and experience an amazing adventure.
Central to every experience is the people you will meet, who share an eclectic mix of cultures, history and heritage. Dalriada Kingdom Tours works with established service providers who are the best at what they do, to provide authentic Irish experiences in the most engaging manner.
Current Tours on offer:
Dander with Dalriada
Beyond the Bridge
Available as full day and half day tours.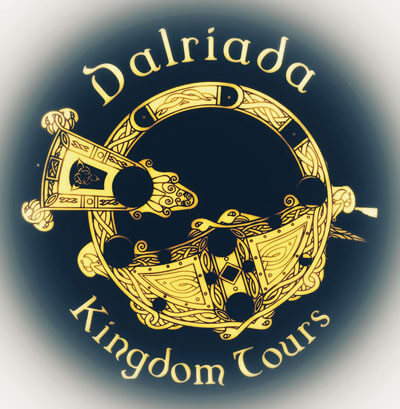 30 Castle View Park
Portrush
Antrim